Subscription Billing System
The Next
Evolution in Subscription Billing
We've combined the best of off-the-shelf SaaS and custom-built subscription billing solutions. Our core offering, the Rebar Technology Subscription Billing System, delivers the speed to market and lower upfront costs of off-the-shelf solutions, along with fully customizable capabilities that give you the flexibility and scalability to match your specific needs.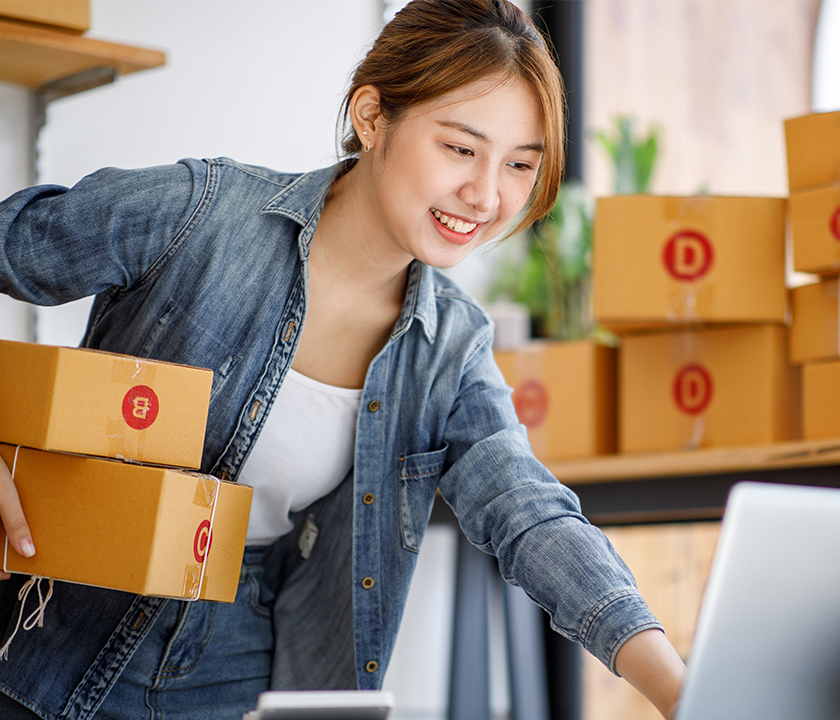 Rebar SBS is a Comprehensive Suite of Fully Customizable Components:
Product Management
Develop, manage and maintain a complete catalog of products to meet customer needs. Products may be set up as recurring, one-time billing, or installment programs.
Customer Management
Manage customer profiles, preferences and histories. Grow your base of new customers and enable easy maintenance of existing customer accounts.
Subscription Management
Create, view or cancel customer subscriptions. Manage and modify customer billing frequencies, methods and amounts quickly, accurately and efficiently.
Transaction Management
Manage all commerce activities including billing, payments, chargebacks and invoices. View full histories for both one-time and recurring transactions, and enhance billing accuracy, timeliness and collection results.
Payment Gateway
Enable online payments and connect to the third-party payment processors that are the best fit for your business.
Maximize Revenue

While Minimizing Costs
With our Advanced Transaction Processing, flexible payment routing is possible. Our system also maximizes your revenue capture with customizable retries and recycling.
Routing
Minimize fees and increase collection success by automatically sending payments to various providers to ensure that your business captures the most favorable opportunity on every transaction.
Retries
Reduce churn by proactively catching and addressing technical or configuration errors at the processor or issuer.
Recycling
Increase collection rates and improve cash flow by recovering initially declined recurring payments based on customized rule sets and actions.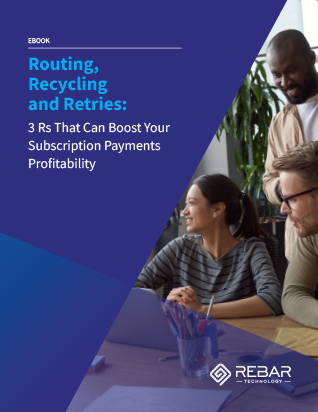 Learn about the
3 Rs of Subscription Payments
Routing, recycling and retries are the keys to continual subscription process optimization—and increased profitability. See how the 3 Rs can help lower fees, reduce churn and improve collection efficiency.
Upgrading your subscription payment solution has significant long-term benefits, but in the short term it can be a painful and risky process. The Rebar team's hands-on approach, flexibility and understanding of our business made the transition far easier."
Brian Kehn |
VP Operations, HomeServe USA
We'd love to show you why Rebar is subscription management software, evolved.